Release Note: March 2023¶
Licensing overview¶
To get an overview of your license usage, you can now navigate to the "License Usage" view of the main "Configuration" menu.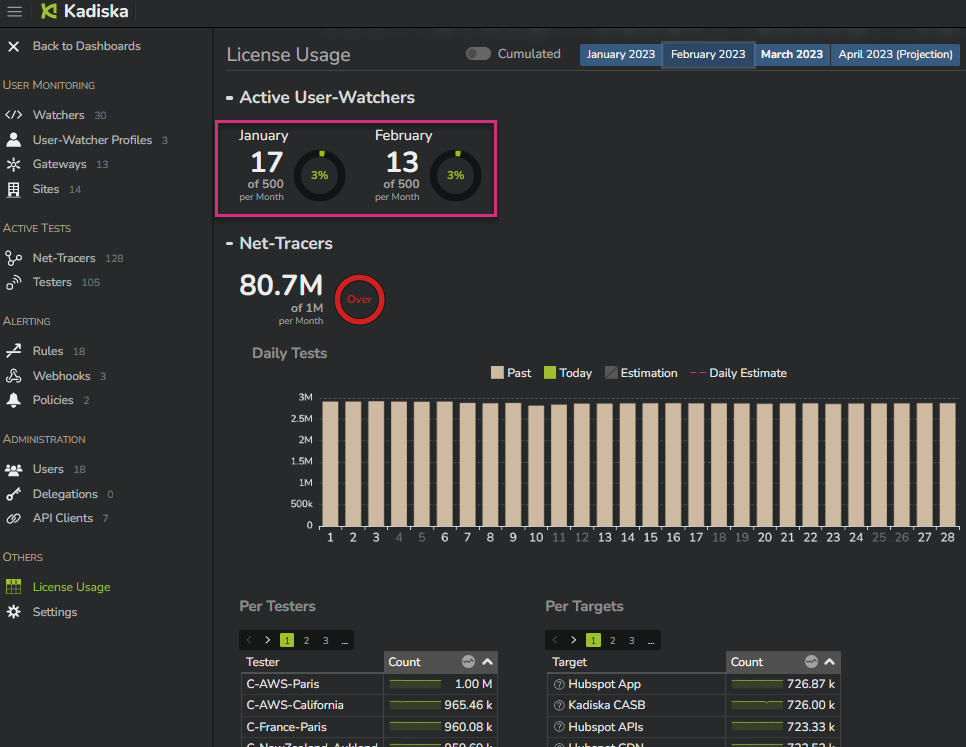 New URL depth grouping¶
You are perhaps used to select a certain level of URL depth so that multiple URLs can be logically grouped together.
We made sure this selection is easy to understand by changing the look of the selection dropdown menu:

Now you can directly filter on any depth level directly from the widget.
In the previous version of the product, this was only possible from the main filter section:

White list of Wi-Fi networks¶
This month, we have added the ability to create a white list of Wi-Fi networks that you want to monitor with your Kadiska fleets. This feature allows you to concentrate on networks that are of interest to you.
Please refer to the online documentation for more details.