How to visualize API calls in the Kadiska platform¶
One way to quickly get familiar with API calls consists of visualizing them directly in the Kadiska platform.
Go to the configuration main menu and select "Interface Settings", then activate the "Show API Queries" option.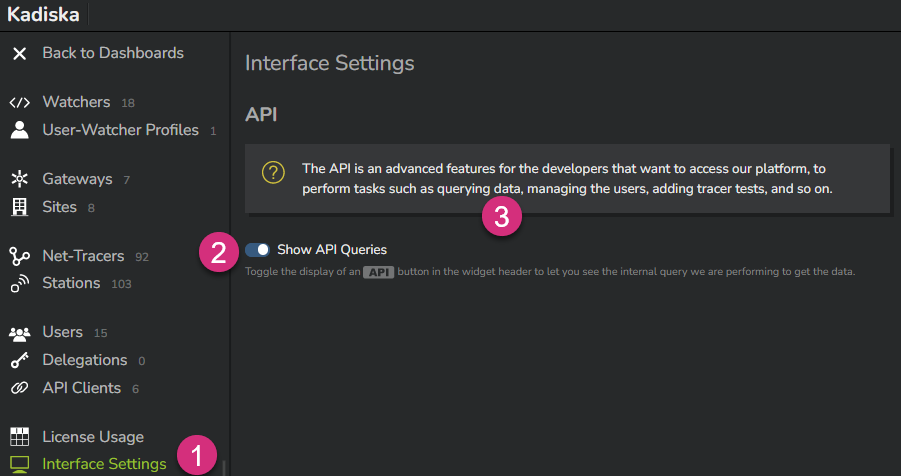 Once this is done, you'll see an "API" icon at the top right of any widget.
Just click on it to visualize the API call that corresponds to the data provided in the widget.