Alerts management
As explained in the Main concepts section, Kadiska supports Webhooks to notify external platforms about alerts.
But you can also use the Kadiska interface to visualize and diagnose alerts. Kadiska delivers three levels of alerts details, starting with a main alerting dashboard. This dashboard is available from the main menu (1):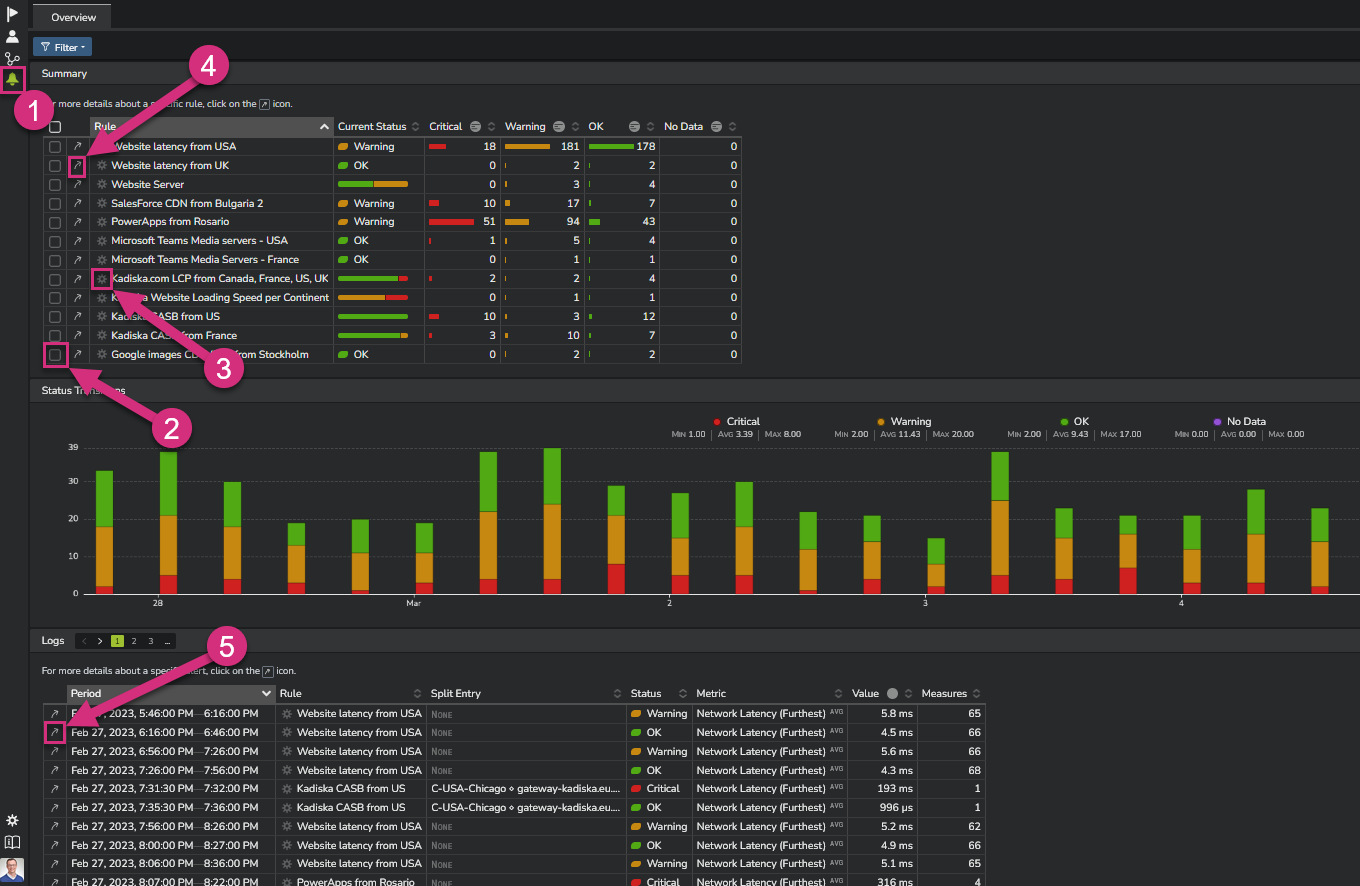 This view provides a table with the status of the alerts triggered during the chosen time frame, the evolution over time of all alerts occurrences, as well as the list of all individual alerts.
From this view, you will typically:
Filter on a rule your are interested in (2)
Access any rule definition (3)
Access the second level of alerting detail by selecting one alert from the list (4)
You can also use the "focus mode" by selecting a more precise time frame directly in the timeserie (5).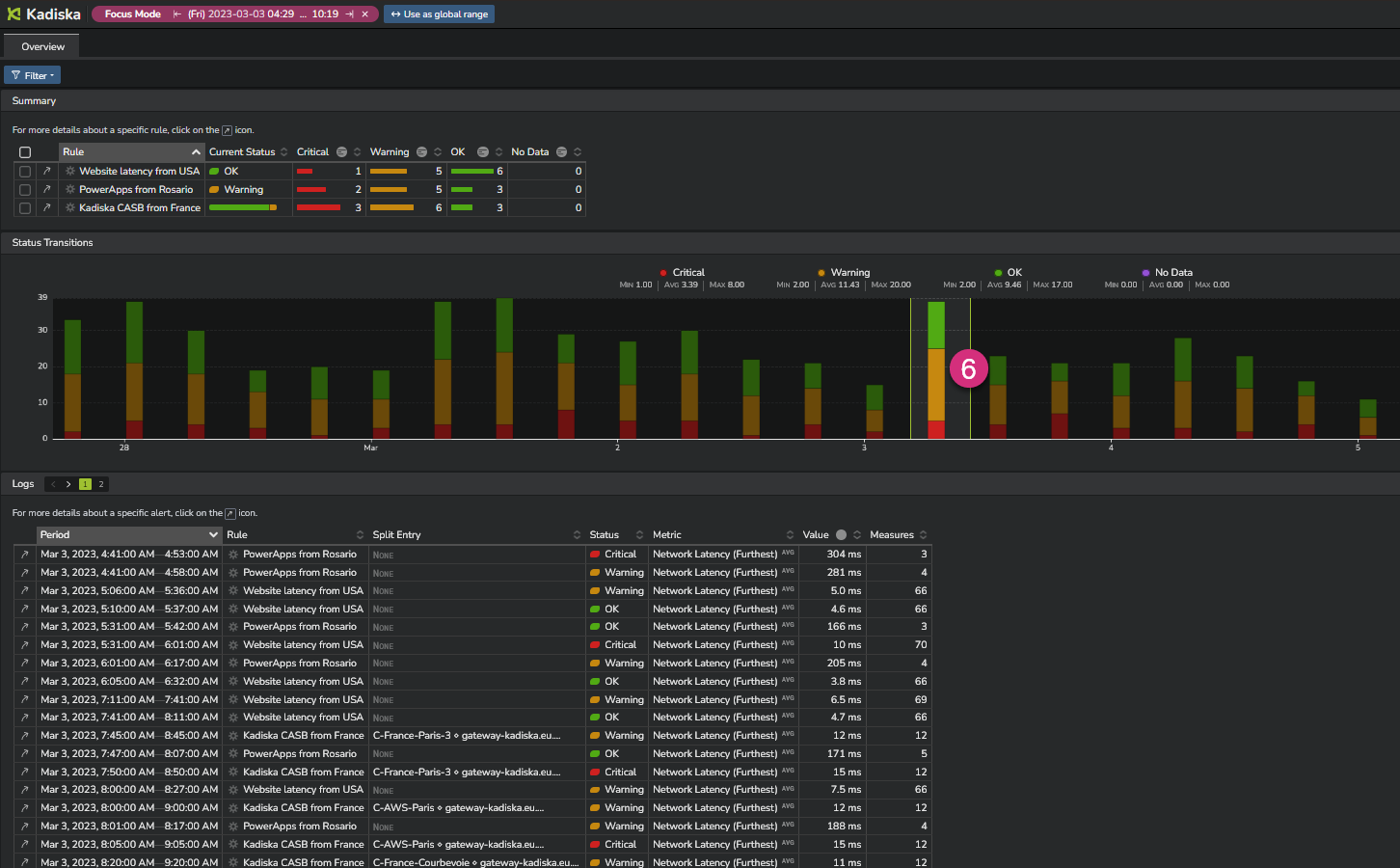 When you click on a specific alert (4), you are automatically routed to the "Alert" view.

This view provides all details about the circumstances that triggered the alert.
Finally, in case you monitor Tracer metrics and use the "Split by" feature on the combination "Station name" and "Target", this view provides a link to the corresponding Network Path dashboard (6) so that you can quickly troubleshoot the issue and understand whether this degradation came from a redirection, a BGP routing change, or a link/node degradation.
This is what you would get in this example:

Other links to contextual data will be added in the product for other types of metrics and "Split by" combinations.