How to set up a Net-Tracer
Requirements
In order to compute valid end-to-end performance data (network latency and packet loss), the target you configure in a Net-Tracer:
should not listen to the following UDP ports range (33.435 - 33.535)
must allow egress ICMP error messages (Destination Unreachable - Port Unreachable) back to the Kadiska Station(s) you use
Furthermore, all intermediate nodes (e.g. : potential firewalls) must allow these UDP segments from the chosen Kadiska Station(s) to the target.
Step 1: Net-Tracer creation
First, login to the Kadiska platform and click on the "Configuration" icon: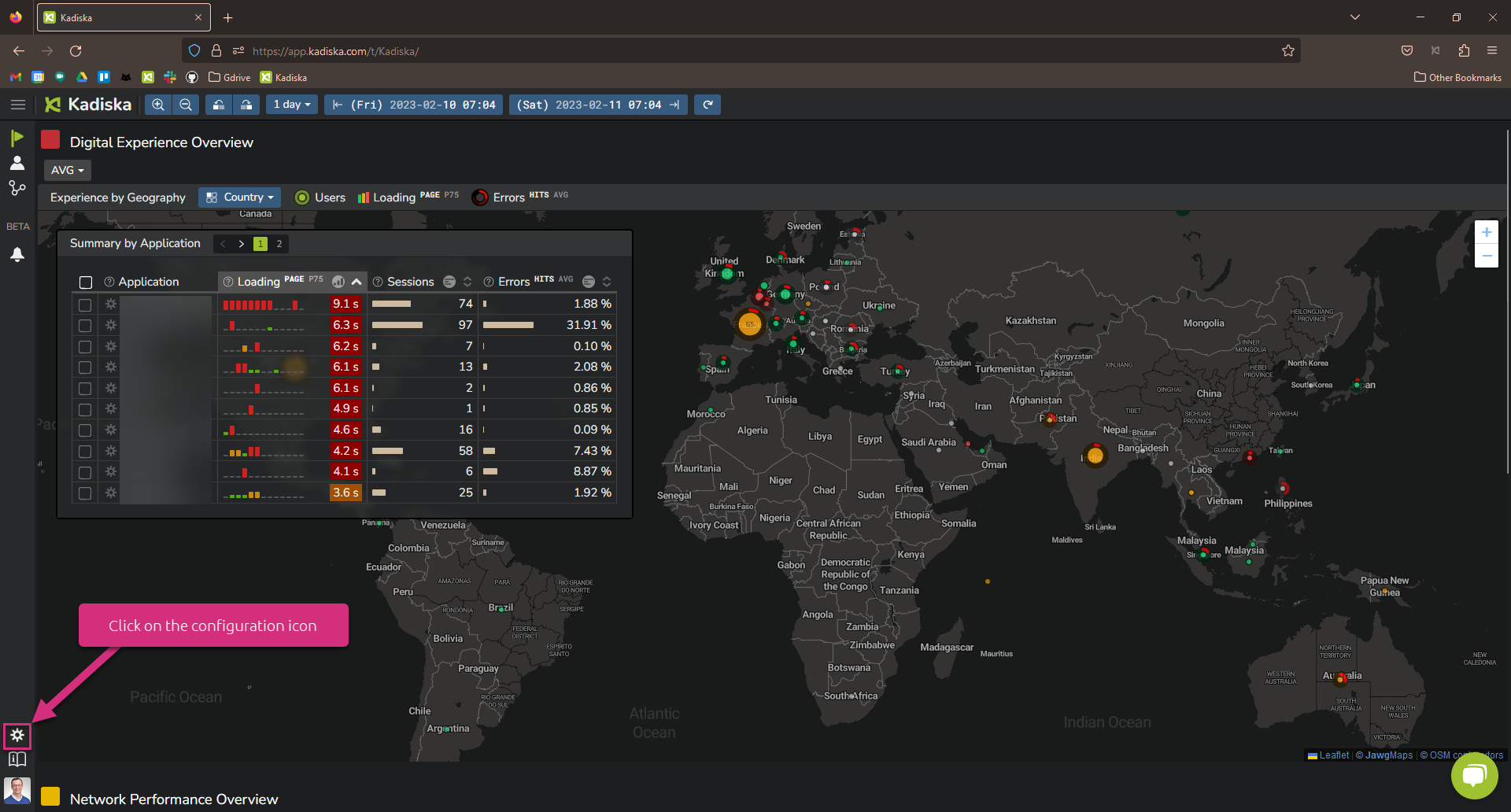 Click on the Net-Tracers menu: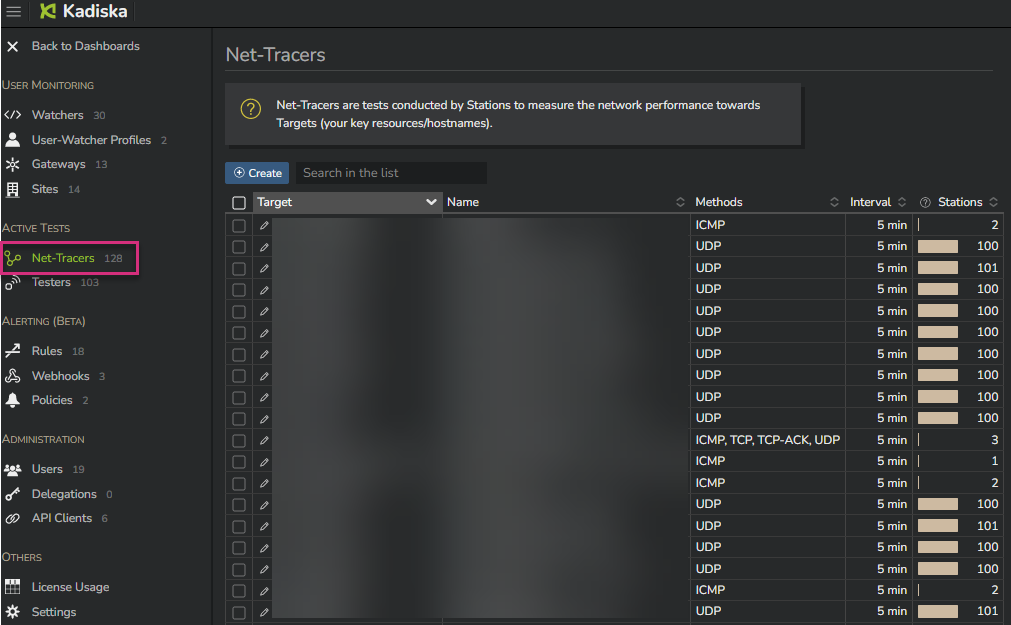 In this Net-Tracers menu, you can see all existing Net-Tracers. Click on "Create" to create a new Net-Tracer: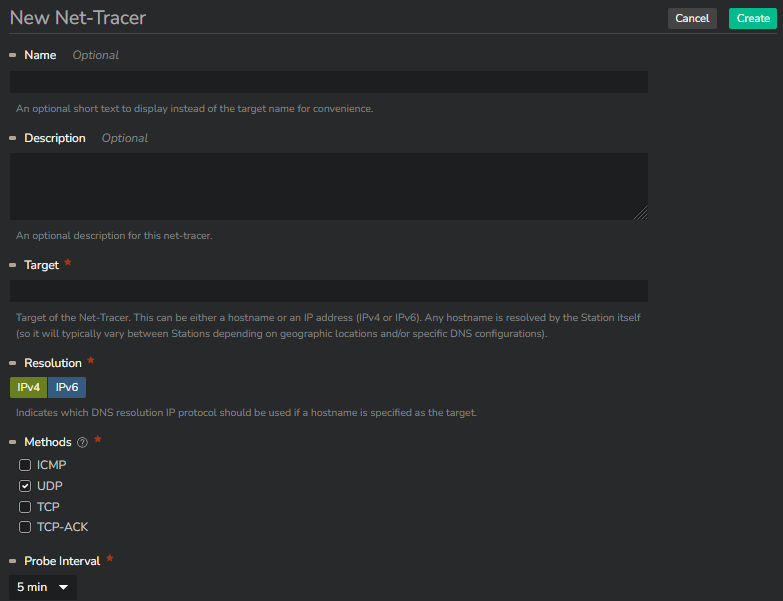 You can configure:
the targeted hostname (must be a domain name or an IP address)
IPv4 or IPv6 target
the interval (in minutes) between consecutive tests (5, 10, 15, 20 or 30 minutes)
Please note that a Net-Tracer can only contain one target. Once the configuration is done, click on the "Create" button to finalize the Net-Tracer creation process. The Net-Tracer is now created but is not yet associated to any Station.
Step 2: Net-Tracer activation
In order to associate the Net-Tracer with one or multiple Stations, go to the "Net-Tracers" configuration menu and click on the Net-Tracer to associate (1). Select the Station(s) you want to activate the Net-Tracer on (2). Finally, go to the bottom of the Stations list and click on "Apply".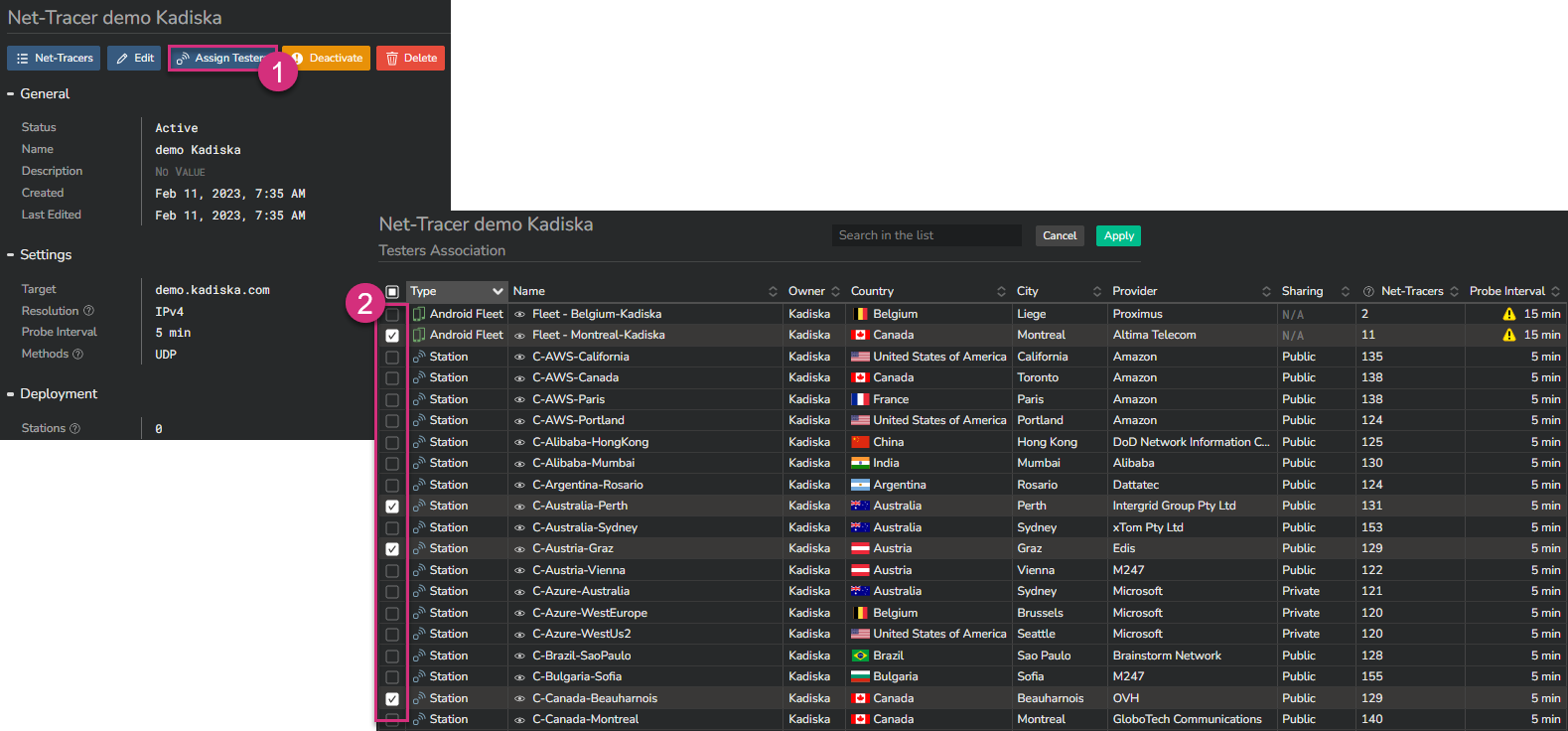 That's it, your Net-Tracer is now active on the selected Station(s).