Release Note: April 2023¶
Platform user deactivation¶
The Kadiska tenant owner(s) have now the ability to temporarily deactivate users.
For this, select the user's profile view and click on "Deactivate":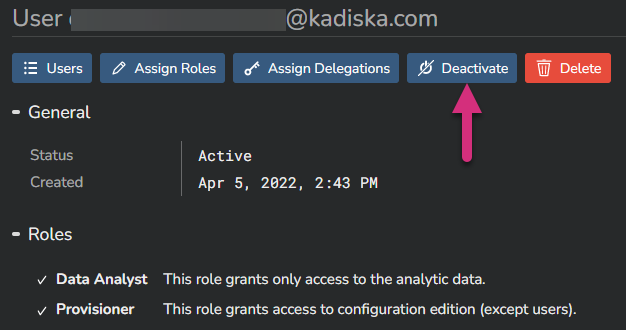 Once deactivated, the user can be reactivated by clicking on the button "Activate":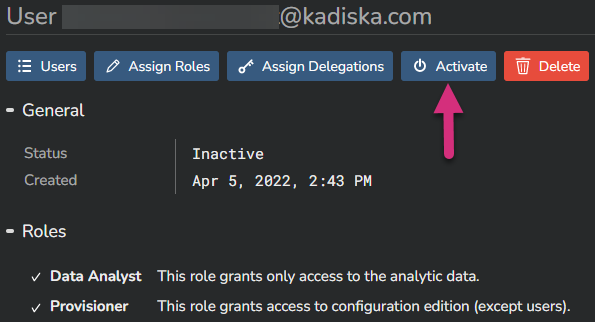 Support of a Site configuration without Gateway¶
Previously, to locate User-Watcher users on specific corporate sites, you had to create these sites and link them to configured gateways. Without this site-to-gateway link, locating users was not possible.
However, this limitation has been eliminated. You can now create sites that are not linked to any gateway, and corresponding users will still be correctly located on their respective sites.
Google Chat Webhook template¶
Alerts can now be easily sent to Google Chat by using our new Webhook template: