Tracer test¶
A Tracer test is any synthetic test performed by a Kadiska Tester.
The Kadiska Tester can be one provided by Kadiska (Managed Station) or can be deployed by a customer (Enterprise Station and Fleets).
The tests that are configured in Managed Stations are automatically triggered every 5 minutes.
The interval between consecutive tests can be configured from 1 minute to 1 hour when configured on Enterprise Stations or Fleets.
In the current release of the solution, the supported tests are:
You can check the Tracers tests license consumption by looking at the "License Usage" view ("Summary" tab) of the main configuration menu: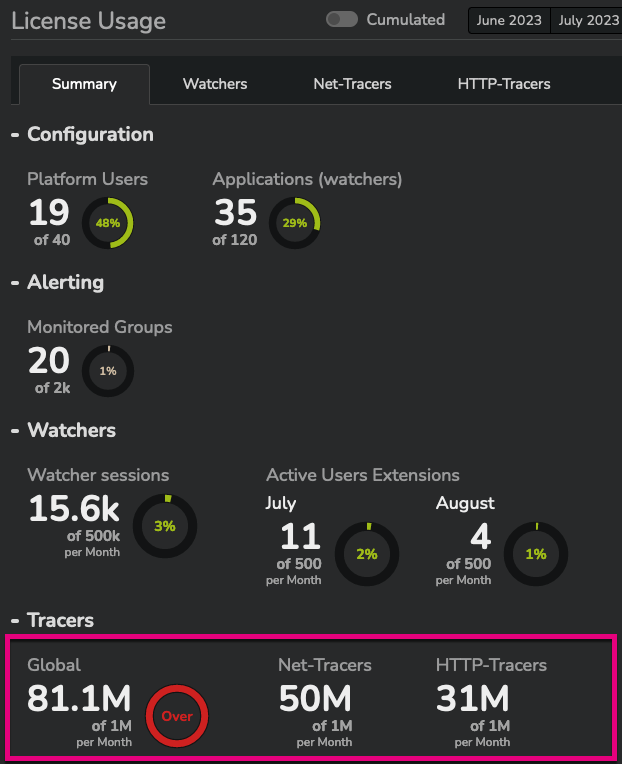 The details for each Tracer type are also provided respectively in the "Net-Tracers" and "HTTP-Tracers" tabs:
Net-Tracer details¶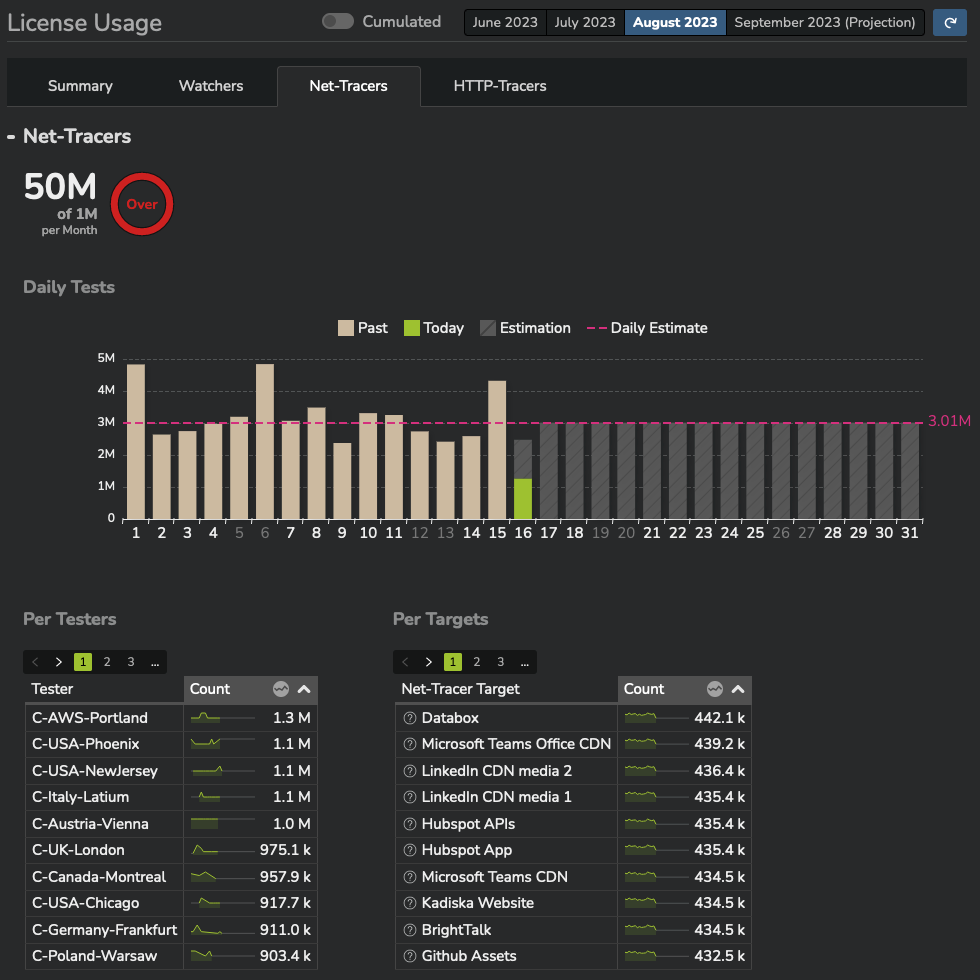 HTTP-Tracer details¶