Platform users¶
The platform users correspond to all people that have an account to access the Kadiska platform.
As a single user can have multiple roles, the platform users license is based on the user him(her)self, not on the assigned role(s).
The list of configured users can be found in the "Users" view of the "Configuration" main menu. In the following example, three owners have been created. All other users have both data analyst and provisioner roles. Independently of their respective roles, each created user counts as one platform user.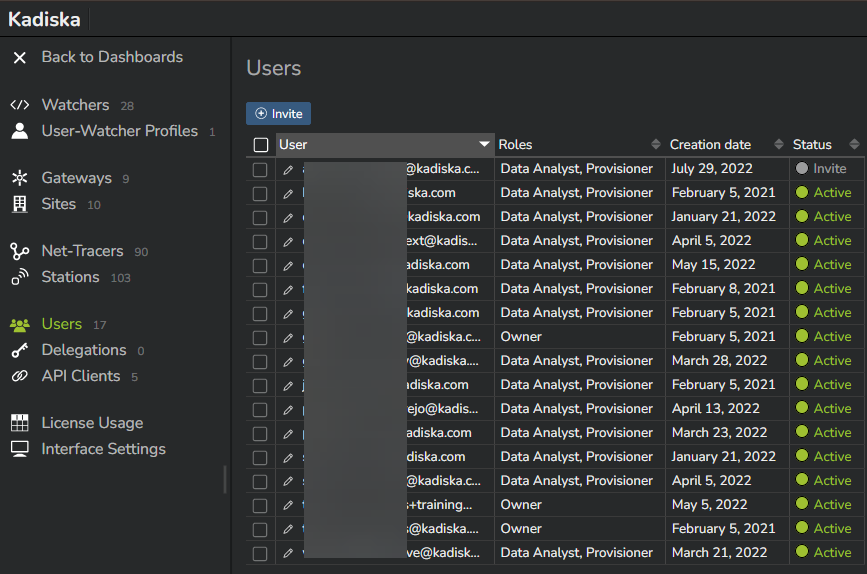 You can check the platform users license consumption by looking at the "License Usage" view ("Summary" tab) of the main configuration menu: